A California man sold his 14-year-old daughter to an 18-year-old man for cash, beer and meat -- then called police when the prospective bridegroom didn't live up to his end of the deal, authorities said Tuesday.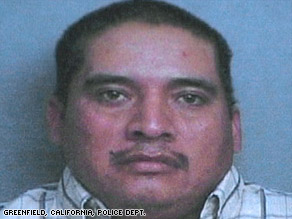 Marcelino de Jesus Martinez faces felony charges, according to police in Greenfield, California.
Marcelino de Jesus Martinez, 36, of Greenfield, California, was arrested Monday and booked into the Monterey County Jail, Greenfield police said in a statement. He faces felony charges of receiving money for causing a person to cohabitate, police said.
Tell me again how "We're all equal?"